One of our most active chaosmen, Wright, is back but this time he has a new partner to fool around with. You remember Wright from the last update, well in this we got to meet Dakota Payne and the hunk showed him a great time we won't forget too soon. Wright had the ride of his life while Dakota was stuffing his asshole. Our guy Wright is always looking for new guys to fuck around with so we sent him all the new guys to test them out. This one surprised everyone, especially Wright. He wasn't too impressed when he first saw him, so he wasn't expecting a lot of things from their encounter but the rookie managed to surprise everyone.
Apparently, he wasn't that inexperienced as everyone thought. Dakota was in charge in this one and he didn't seem bothered at all while he was undressing our guy and then getting on his knees to clean his dick real good. But that wasn't the thing that surprised him the most. Once Dakota started taking off his clothes and showed off his great body and big dick then Wright was really surprised. He couldn't get enough of his hard dick up his ass and you can see that in the preview below. But make sure you check out the entire chaosmen scene as well. See you guys next time with more!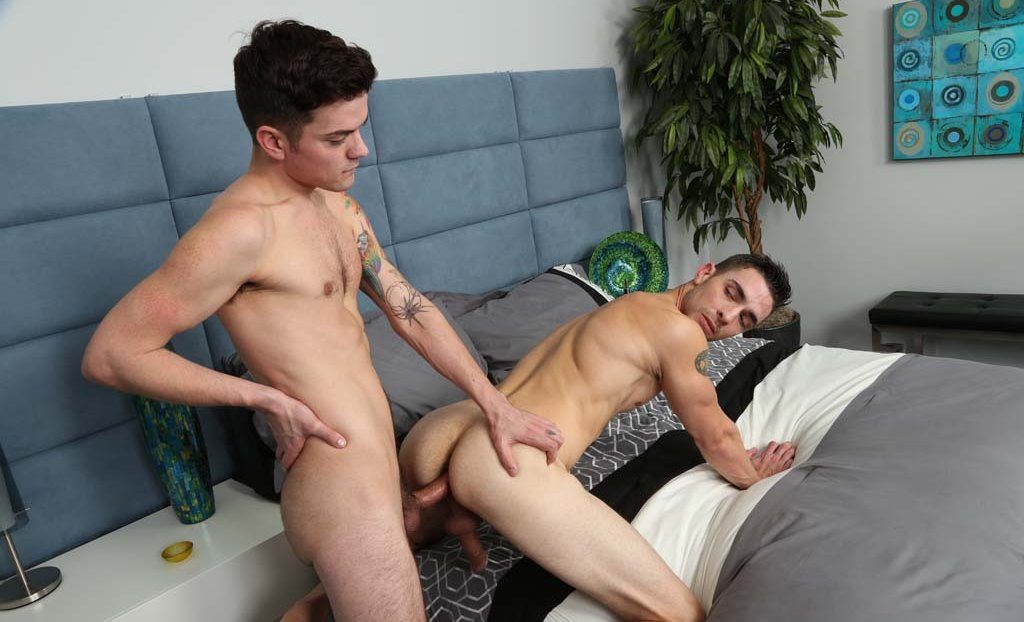 See these hot chaos men banging their asses!