Kodi tried out his first black dick in this latest chaosmen update and you gotta see it. The cute white guy got his first black dick and he had a blast sucking it and getting it up his tight ass. Alonso moved in the house next to him and this was an opportunity he just couldn't miss out. He wasn't sure about his taste but after seeing a parade of guys living his house each morning it was clear that he was into guys as well. Now that he found that out, Kodi, one of the cutest chaos men around here, had to find a way to get in his pants. He also knew that he was a handy man and it was easy to find something that needed fixing around the house. So the next day he got a visit by the black hunk and after he finished his work Kodi suggested a different payment method.
Kodi wasn't really his type but he gave him a shot. Once they got in the bedroom he couldn't wait to see Alonso's dick and the wait was totally worth it. Once he took off his pants and his underwear Kodi saw the biggest dick. Alonso couldn't wait to fuck his tight white ass, but before they got to that, his white cute neighbor spends a lot of time cleaning it. That was definitely the biggest he had until that point and he enjoyed every second of it, as you are going to see in the scene below. So make sure you check it out entirely.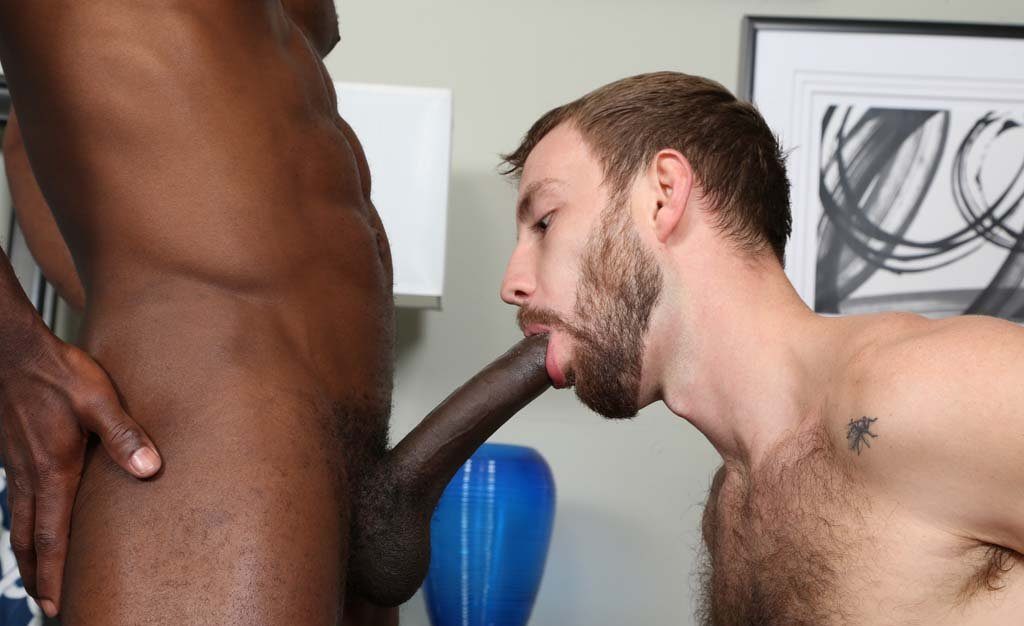 Check out this guy blowing his first black dick!